Furniture for Hospitality Projects - Hotels, Resorts, Restaurants. Made in Bali and Java in Indonesia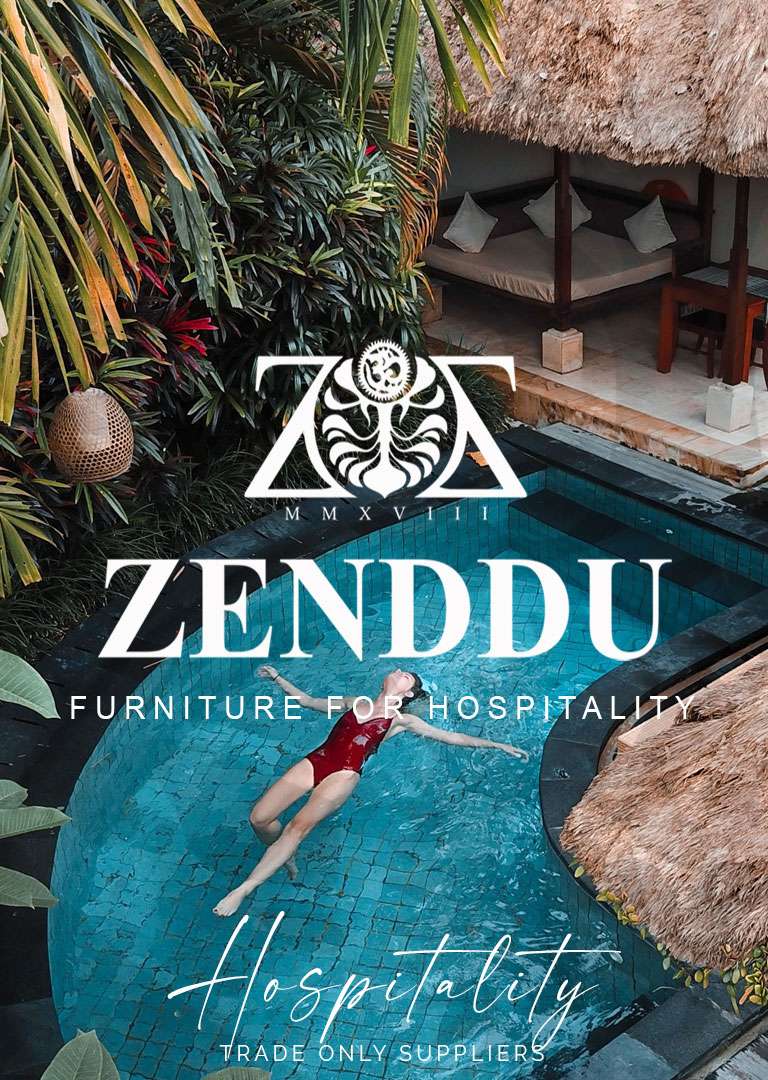 Furniture for hospitality projects
Furniture for hospitality projects from Indonesia – (Hotels, resorts, restaurants, cafes, and rental villas furniture & accessories) With all hospitality projects it's all about creating a great user experience that visitors will love.
Get it right and your business will flourish with loyal customers returning, spreading the word to friends and family, posting pictures and comments on social media about the great time they had with you. 
Get it wrong and you're dead! 
it doesnt matter whether you are a hotel, restaurant, or villa. The three most important factors of the visitors experience that will make or break you is, the ambience and look of the establishment, your service and your food and drink.  
When it comes to furniture for hospitality projects  (FF&E) Furniture Fittings and Equipment. It's critical you get it right and make the right choices for your hotel furniture, restaurant furniture café or rental villa. 
Whether it's a new establishment or a refurbishment. It's important to keep in mind what types of furniture and furnishings you need, the overall style, look and feel of your establishment, the quantities of each item based on the space available, quality level, durability, and budget.  
Once you know what you need, you can start to look for furniture that fits your requirements.
HIGH QUALITY HOTEL RESORT & RESTAURANT FURNITURE FOR HOSPITALITY PROJECTS FROM BALI & JAVA, INDONESIA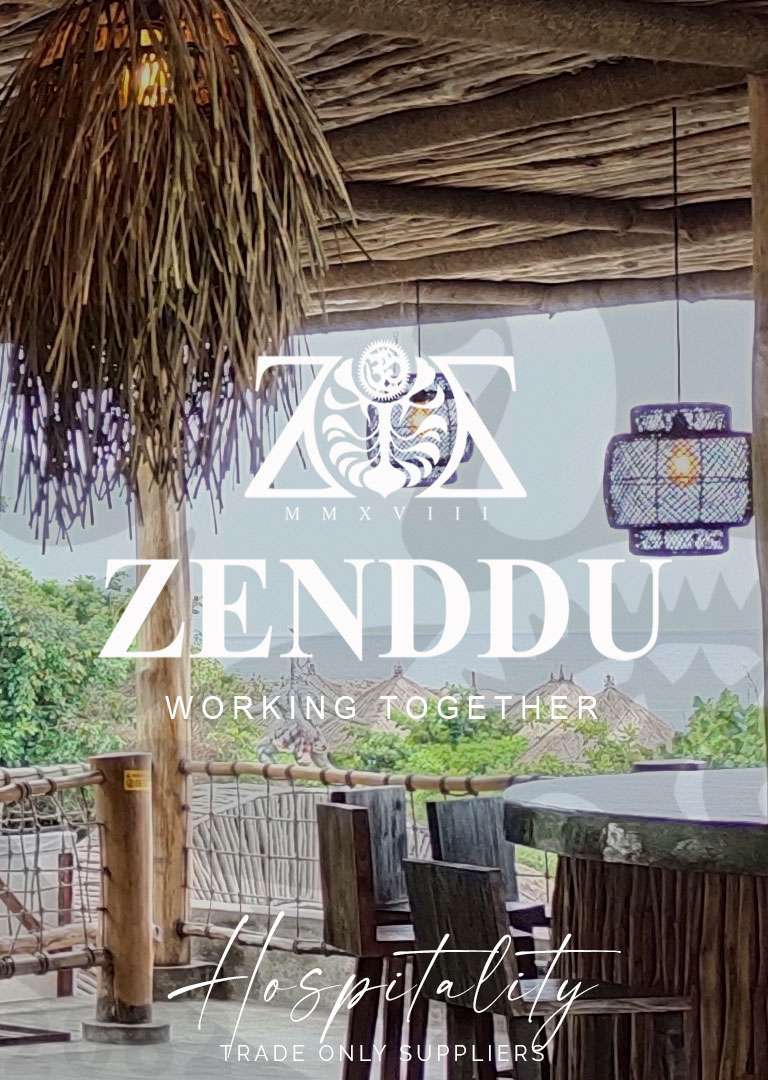 Hotel and restaurant furniture suppliers
If your hospitality project is being run by an architect, interior designer, or you have your own in-house design department. Then most of the furniture specifications, quantities, styles etc will be specified by them. We can work together with them to suggest suitable products or custom make to their specifications. 
However, if you are working alone as an owner driver or have no experience of buying furniture for hospitality projects. Then Zenddu can work and consult with you through all the stages of the project.
Choosing the right style of furniture for hospitality projects is one of the most important things to consider. There are many different styles and themes to choose from, so it can be hard to decide which is the best fit for your business.
Whether your project is a 5 star beach resort in the Bahamas and you are creating a tropical beach vibe, a coffee shop in Berlin with a vintage industrial feel or a rental villa in Bali after a bohemian look. We have it all.
Your one-stop-shop for all your hospitality product sourcing needs in Bali & Java Indonesia.
Would you like to chat with us?
Click on the Zoom logo to book an online meeting or the WhatsApp logo to go to our WhatsApp
We have over 10,000 products
Restaurant Furniture
Dining Tables and Chairs, Bar Stools and Tables, Dining Benches, Waiting Area Furniture, Storage Cabinets, Serve ware, Tableware, Food Warmers. 
Hotel Furniture 
Bedroom Furniture, Entrance / Foyer Furniture, Bathroom and Spa Products. 
Interior Décor 
Fine Art & Wall Décor, Interior Furnishings, Lighting, Ornaments, Soft Furnishings.
Outdoor Furniture
Alfresco Dining Furniture, Outdoor Seating Furniture, Pool and Beach Furniture
Outdoor Accessories
Garden Accessories, Outdoor Décor, Outdoor Lighting, Pool Accessories.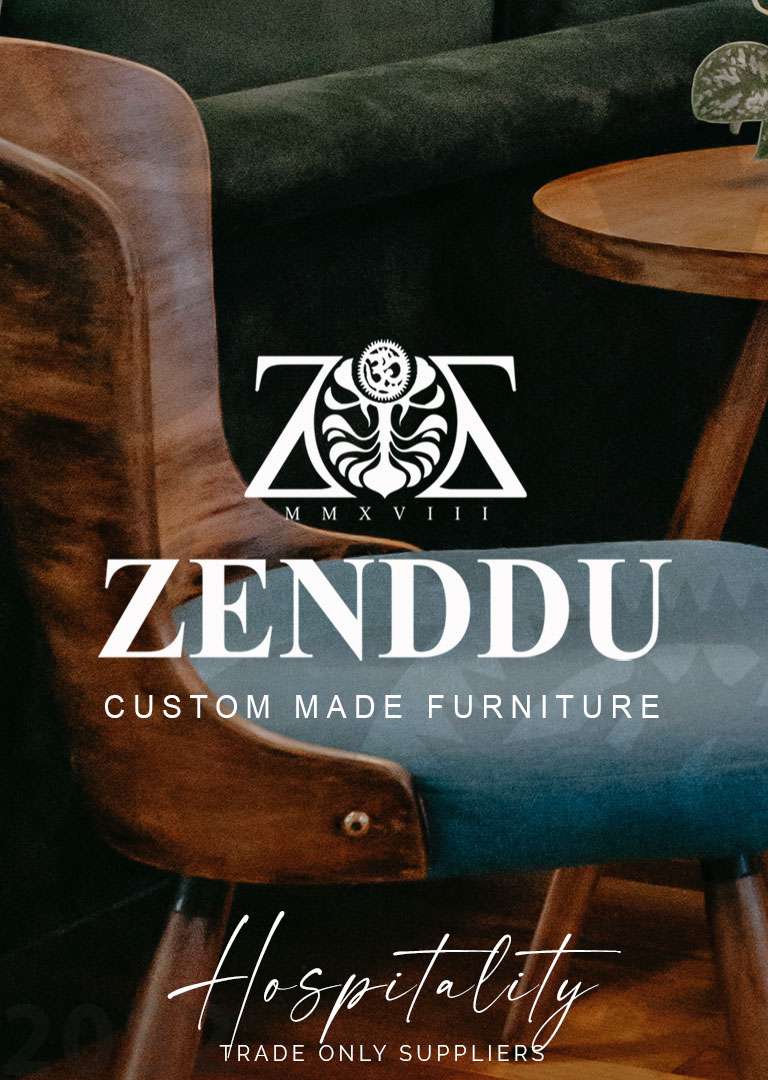 Made to your specifications
To make your establishment stand out from the crowd the furniture needs to create a memorable setting for your customers to enjoy, it needs to be something different from the rest. An interior that creates an atmosphere that is a unique selling feature for your business..
If we don't have something exactly to fit your scheme, we can design or manufacture products specifically for you. You may already have ideas on what you want. We custom make most types of furniture and furnishings to your exact specifications, styles, designs and sizes.
For hotels, restaurants & villas
You want to make sure that the furniture you're purchasing is of good quality and durable.   
We pride ourselves on our high-quality furniture products. Our furniture is made from high-quality materials, and is durable. We take great care in manufacturing.
Our own quality control team monitors production done by our sub-contract craftsmen. This ensures all products are to the highest standards.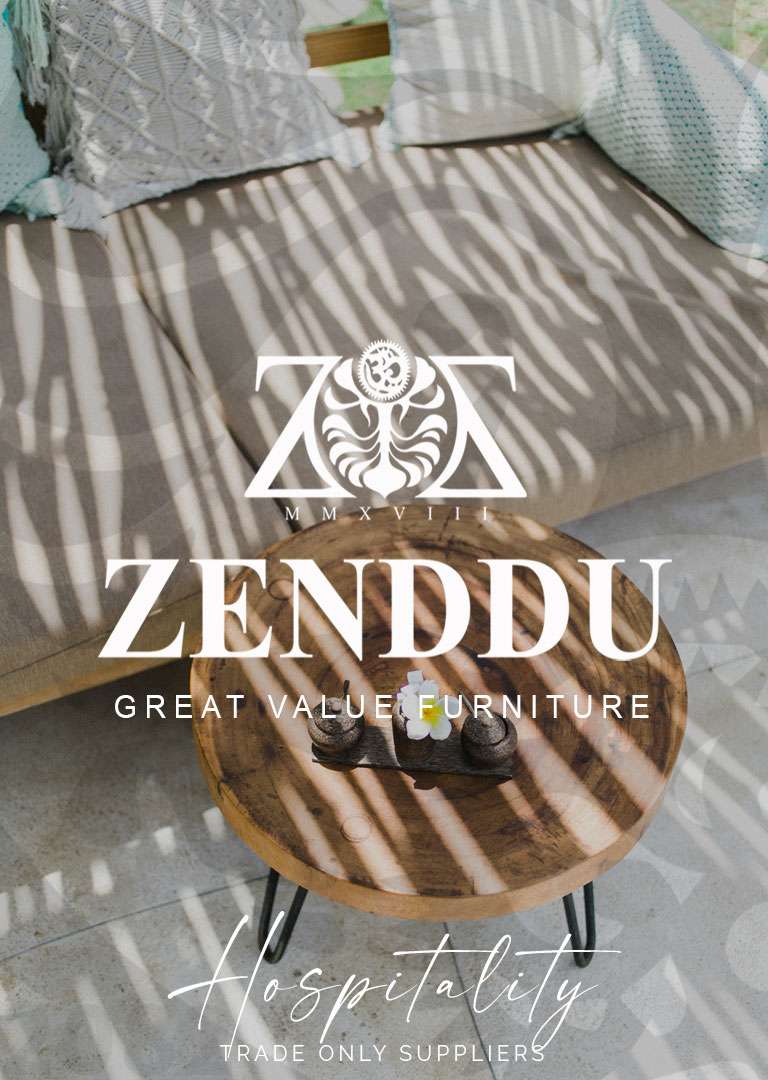 For hotels, restaurants & villas
Our products are priced in the mid to high-end quality level. In terms of a hotel we would say our products fit into the 3 to 5 Star price category bracket.
We're not in the lower-end of the market. Rather a supplier offering products with style and that all important wow factor! 
We understand that the interior scheme and in particular the furniture is a large part of the overall budget.
We are flexible in how we work, we can price individual items or work with a total budget for the project. It's whatever is best for you.  
Please register to see our full range of over 10,000 products. We will also keep you up-to-date with our latest products and news.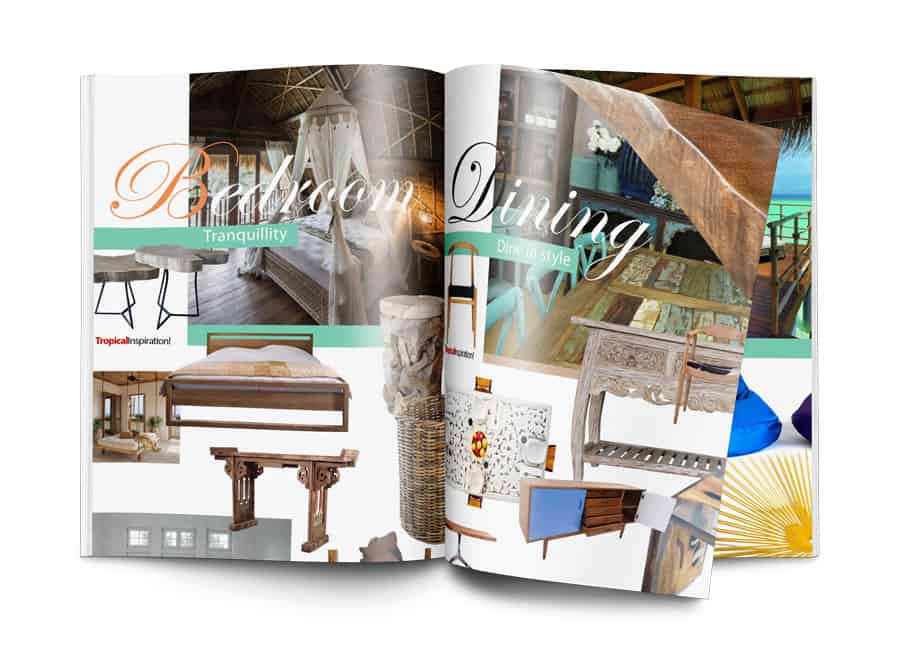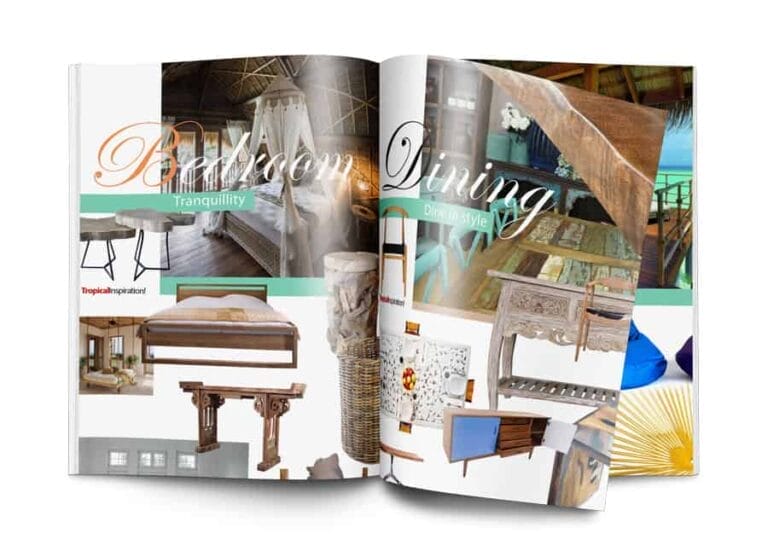 YOUR SUPPLY PARTNER IN INDONESIA
Looking for new products for your store or next project?