SOFT FURNISHINGS MANUFACTURERS BALI JAVA INDONESIA WHOLESALE EXPORT SUPPLIERS
With over 10,000 products
Soft furnishings manufacturers Bali Java Indonesia and export wholesale suppliers. This is only a small random selection of soft furnishings we supply.
If you are looking to import soft furnishings for your retail business or hospitality projects from a reliable B2B supplier from Bali and Java in Indonesia.
We are western run soft furnishings manufacturers and wholesale trade suppliers, with probably one of the biggest and best collections of products available and we can ship globally.
Do you want custom made soft furnishings? Just contact us to discuss your requirements and we can make a product to your specifications. 
The range includes Beanbags, Floor Cushions, Mats, Rugs, Pouffes, Scatter Cushions and Throws.
LARGE RANGE OF SOFT FURNISHINGS FROM BALI AND JAVA INDONESIA
Below is just a small selection of the soft furnishings that we supply. Please register to see our full range. We will also keep you up-to-date with our latest products.
CUSTOM MADE SOFT FURNISHINGS MANUFACTURERS BALI AND JAVA IN INDONESIA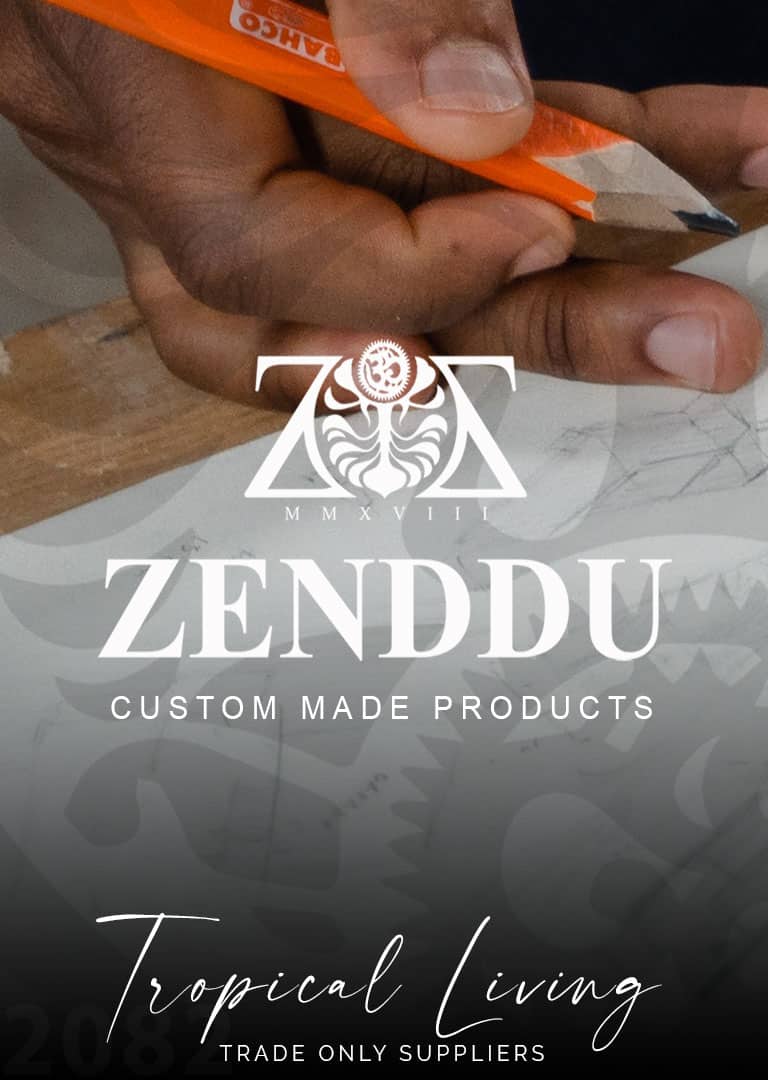 Soft furnishings manufacturers Bali
If you are looking for special or custom soft furnishings manufacturers, we can design & make a large variety of different types for you, in an assortment of different raw materials and styles.
At Zenddu custom made products are a large part of our business, with around 40% of all products we supply being made to customers specifications.
We have in-house design skills and we work with some of the best craftsmen from Indonesia. Our craftsmen are highly skilled and use traditional methods of production, with attention to detail. Making your concept and visions become a reality
We can custom manufacture soft furnishings to your exact specifications.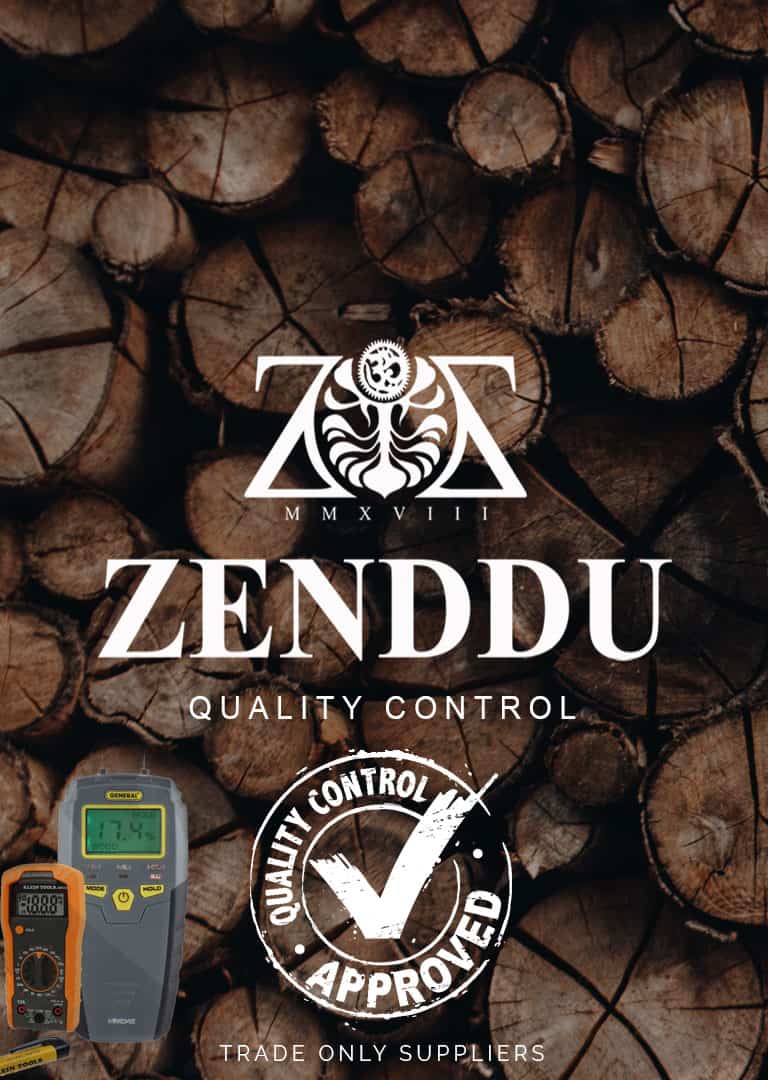 Soft furnishings wholesale Indonesia
Our British management team has over twenty-five years of experience in the global furniture & home furnishings markets. We understand your needs and quality expectations. We take quality control very seriously.
When buying any soft furnishings quality control is a very important part of the buying process, especially when buying goods from overseas. It's really important that all goods are checked before being sent to you
At Zenddu, we have our own trained quality control team who monitor the production at various stages of your order with our sub-contract craftsmen. This ensures all goods leave in perfect condition.
Giving you peace of mind that your order is correct and to the quality level you require.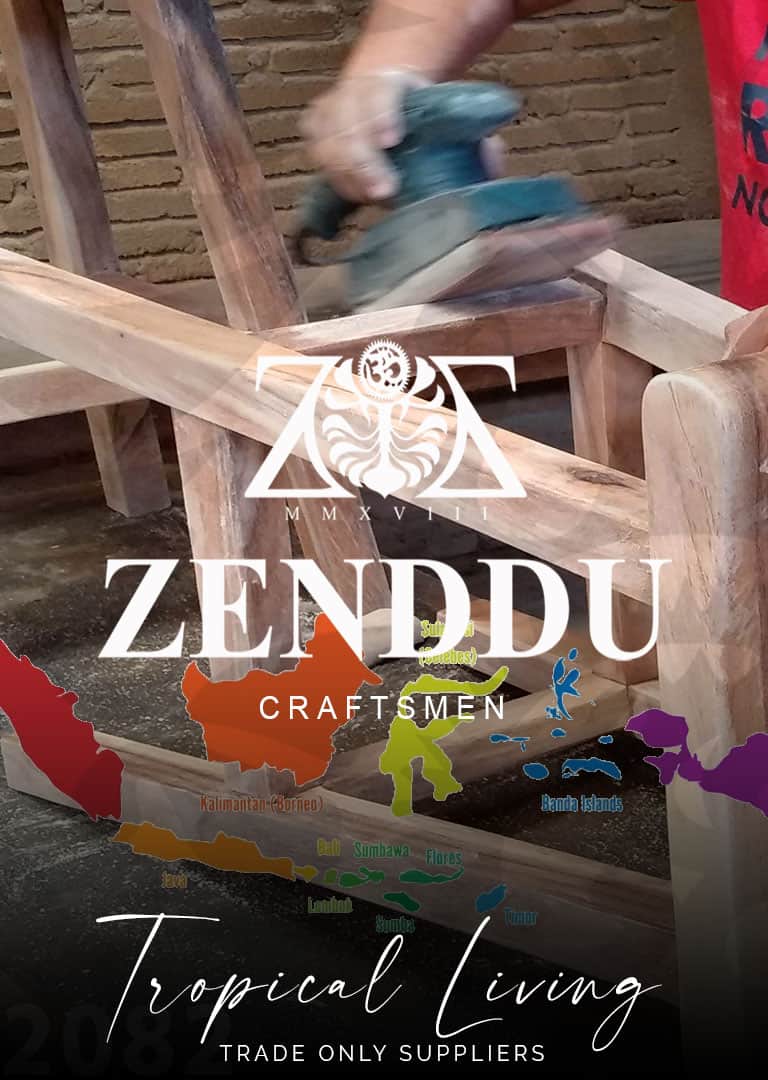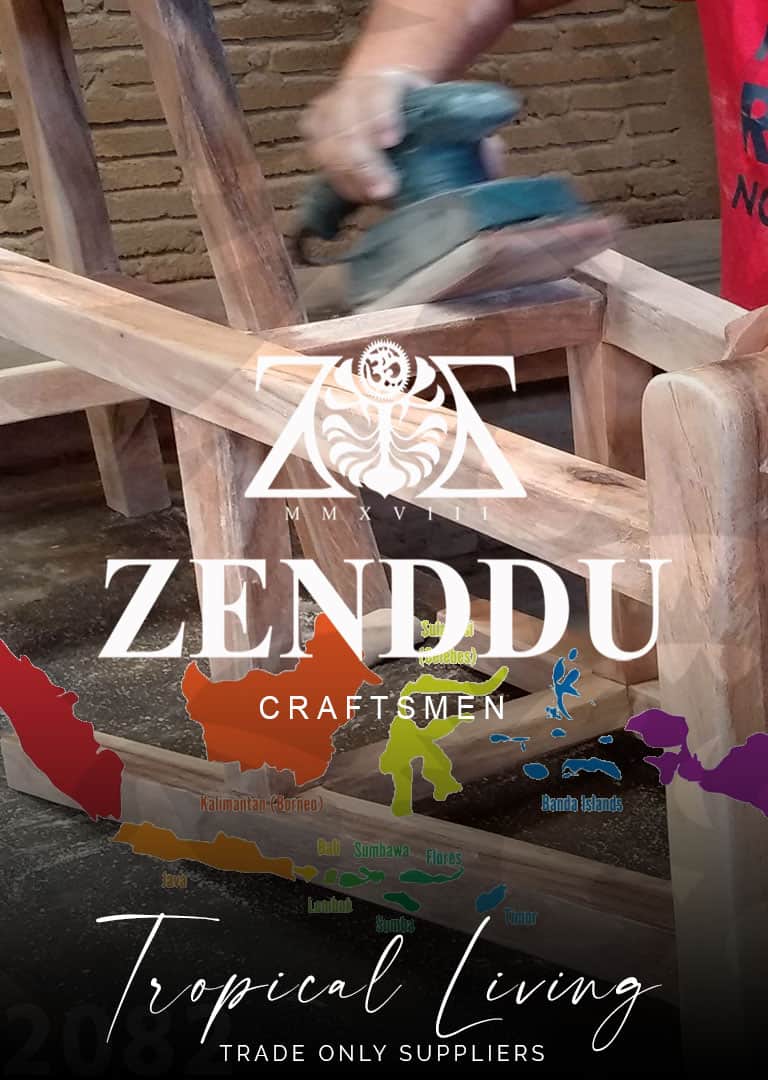 Soft furnishings manufacturers Indonesia
Being a manufacturer and a trading company. We partner with 1000's of the best craftsmen and soft furnishings manufactuers Indonesia. 
Together we design and develop many different types of unique items, giving you lots to choose from. The skilled craftsmen from Bali and Java Indonesia are widely sought after for their attention to detail and high quality craftsmanship.
Our craftsmen are located throughout Indonesia however, most of them live in Java.
IMAGES
All images are used for illustrative purposes only. Pictures of the items were taken in different light conditions and using various photographic equipment. All images are meant to be samples only and are not intended to provide a perfect match to the actual product color. Colors and photo size may vary based upon your screen resolution and other computer settings outside of Zenddu's control. All images and colours are not intended to form part of any contract or warranty.
PRODUCT VARIATIONS
Due to the fact most of our goods are hand-made, using natural materials there will be slight variations in material markings, finishing, colours and sizes. Zenddu reserves the right to change the specifications of any product due to the availability of raw materials or to improve the design. Customers will be informed before ordering if any change is made.
YOUR SUPPLY PARTNER IN INDONESIA
Looking for new products for your store or next project?
 Soft furnishings manufacturers Indonesia for global imports