FURNITURE IMPORT LAWS & REGULATIONS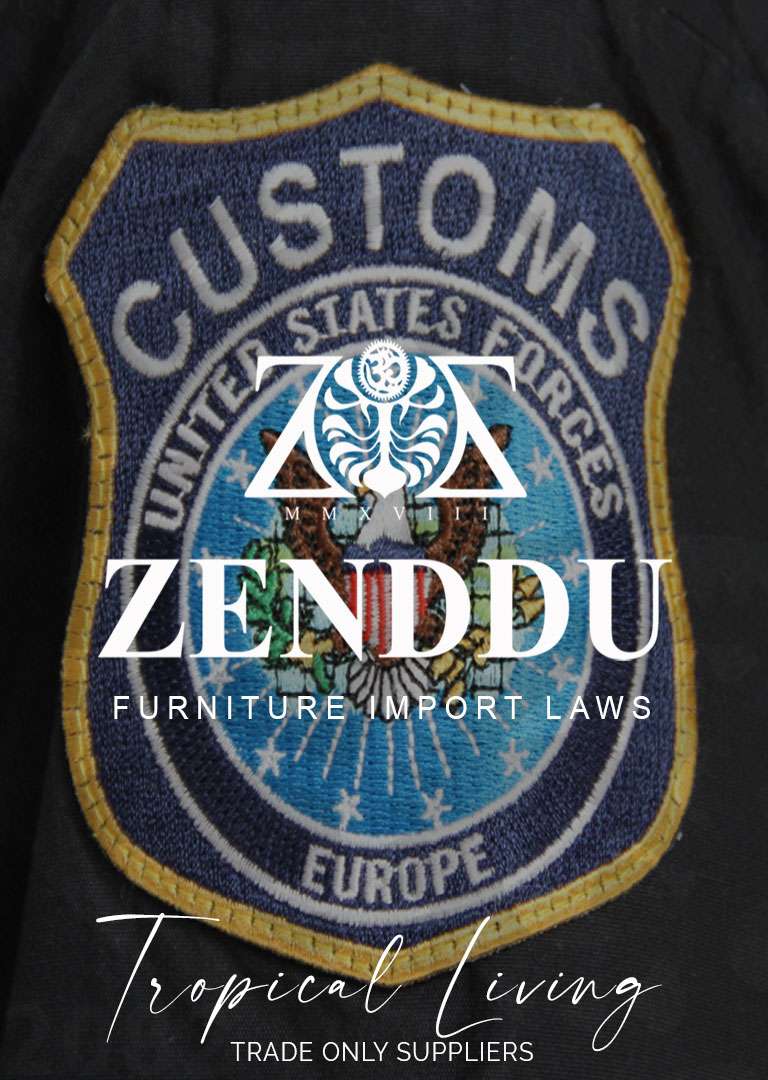 Furniture importing laws vary from country to country. If you want to export products from Bali and Java in Indonesia to your country then you need to find out what the laws are regarding imported goods from Indonesia.
You don't know the laws and regulations of your country?. 
Importing products from a foreign country can involve lots of customs red tape in your country. This can be confusing, especially if you haven't done it before.
All countries have different laws, regulations and restrictions for products being imported and as an Indonesian exporter we don't know the laws of foreign countries.
In the eyes of the law in your country, you are the importer, so you are responsible to make sure the goods comply with your countries regulations, not the foreign manufacturer.
It's important to find out.in
YOU MUST KNOW ABOUT THE FURNITURE IMPORT LAWS IN YOUR COUNTRY.
Are you afraid of breaking the law and facing fines or penalties?.
Check with your governments appropriate departments to ensure all products being imported into your country by you conform to the import countries rules, regulations and laws.
If you know the law, its not difficult, but if you fall foul of your countries product importing laws, it can end up being a nightmare. 
Goods can be seized, fines issued, goods can be destroyed or rejected. 
Products imported by you which do not comply to the laws and regulations of your country, customs will hold you responsible as the importer. They could fine you and charge you costs to seize or destroy the goods.
If you are from a developed country then your main concern is abiding by the law. However, if you are from a developing or third-world country then you have the added problem of corruption. 
Corrupt customs officials in your country will be scanning every document to find an error, and sometimes try to create a problem out of nothing. Make sure everything is correct so they can't seize your goods and ask for a bribe to release them. 
Check with your governments appropriate departments or a local importing agent who handles furniture imports.
You need to know about any licences required, import quota restrictions, restrictions on any product.
Restricting some or all products from a particular country of origin.
Any product type restrictions, any product size restrictions, any product material restrictions, (This is important to find out!) If there is any specific safety regulations covering the products, any labelling and packaging requirements.
Check products do not infringe intellectual property rights within your country, any import duties and taxes.
The last thing any of us want is for you to have problems importing goods and for goods to be seized and destroyed.
If importing is something new for you, then Zenddu will hold your hand throughout the process of exporting from Indonesia and importing into your country. 
We do this with all orders placed with us.
We work with a only a few freight forwarders we trust in Indonesia. These freight forwarders work as part of an international group of freight forwarders and have many partners in different countries around the world. 
We can find out and give you the contacts details of the freight forwarder in your country, who will handle the importing of your order with us.
You can speak to them directly and find out all the information you need. 
Our freight forwarders organise all the export documents, check what the legal requirements are for your country and organise the trucking to your door once the goods have cleared customs.
We normally get quotations for you from 2 or 3 of our preferred freight forwarders for the export and the ocean or air freight shipping charges. We give you the best price and you can use them or find your own.
You pay directly to the freight forwarder in Indonesia for the export and shipping costs.
The taxes and duties you would pay to your government, and the importing and trucking costs direct the local freight forwarder.
Nothing is paid to us. This is just part of the service you get from us when you buy products from us.
Please note: You will need to let us know in writing of any restrictions, regulations or standards required for the products relating to importing to your destination country before placing an order.
Any loss, claims, costs or seizure of products incurred due to products which do not comply to the laws and regulations of the country the products are being imported too. Are at your risk.
Lifestyle images of our products
About our Environmental Policy
About our Fair Trade Policy
Terms & Conditions of Sale
Zenddu – Your one-stop-shop for all your home and hospitality product sourcing needs in Bali & Java Indonesia.
YOUR SUPPLY PARTNER IN INDONESIA
Looking for new products for your store or next project?